Your support helps us achieve our mission of preserving New Jersey's wildlife and habitats through education, conservation and rehabilitation.
All contributions are tax deductible as provided by law.
Woodford Cedar Run Wildlife Refuge relies on contributions from members, corporations, private foundations and donors to fulfill its mission and support daily operations. We also realize modest revenue from our summer camps and on site events and activities. We receive no support from governmental entities.
There are many ways you can donate to Cedar Run. They include, but are not limited to: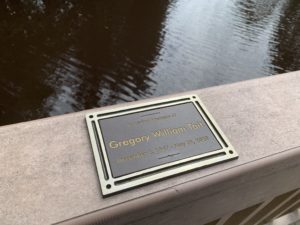 A new, exciting way to make your mark on Cedar Run's future! You can support the mission of Cedar Run to protect and preserve NJ's native wildlife by purchasing a plaque on the Spendelow Bridge over Cedar Run Lake. You can honor a loved one with a memorial plaque, celebrate a milestone, or just include a special message and your name! Your plaque will be seen by thousands of visitors every year. Space is limited on the bridge, order your plaque today!