Your gift to Cedar Run makes a difference for wildlife and habitats here and in our communities.
Together, you can help us achieve our mission of preserving and protecting New Jersey's wildlife and habitats through education, conservation, and rehabilitation.
Woodford Cedar Run Wildlife Refuge is a 501(c)(3) non-profit organization that relies on contributions from members, corporations, private foundations, and donors to fulfill its mission and support daily operations. We also realize modest revenue from our summer camps and on-site events and activities. We receive no funding support from federal, state, or local government entities.
Contributions to Cedar Run are tax-deductible as provided by law.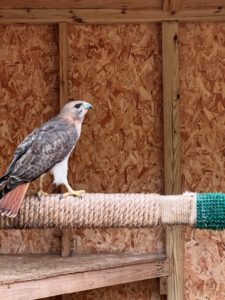 Make Your Impact – Donate Today!
Online 
Giving online is fast, easy, and secure.
There, you can make a one-time gift, a recurring donation, or dedicate your gift in honor or in memory of someone.
We're grateful for your support. Thank you!
Donate by Check
Make checks payable to "Woodford Cedar Run Wildlife Refuge"
Mail to:
Woodford Cedar Run Wildlife Refuge
Development Department
4 Sawmill Road
Medford, NJ 08055
Drop off at our Nature Center during operating hours:
Open daily from 10:00am – 4:00pm
Donate over the Phone
Please give us a call at 856-983-3329 ext. 108 from 10:00am – 4:00pm and our team can assist you.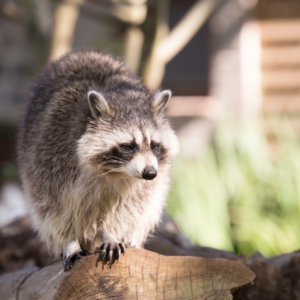 There are many ways you can donate to Cedar Run.
They include, but are not limited to: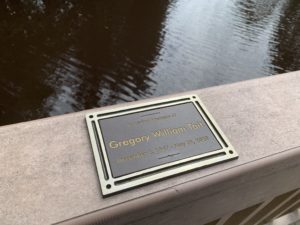 Make your mark on Cedar Run's future! You can support the mission of Cedar Run to protect and preserve NJ's native wildlife by purchasing a plaque on the Spendelow Bridge over Cedar Run Lake. You can honor a loved one with a memorial plaque, celebrate a milestone, or just include a special message and your name! Your plaque will be seen by thousands of visitors every year. Space is limited on the bridge, order your plaque today!
You can make a BIG Impact at Cedar Run and in our shared community! 
The Cedar Run Wildlife Rehabilitation Hospital treats over 6,000 native wildlife each year, and over 4,000 of these wild animals that are in need of care and treatment are seen during the "Wildlife Baby Season," between late April – September each year.
You can make a direct impact today to help provide injured and/or orphaned wildlife with the critical care they will see from our experts in wildlife, Cedar Run's licensed Wildlife Rehabilitators.
Donate today to help thousands of wild animals have a second chance to be in the wild.
Capital Campaign: Fox Enclosure
Cedar Run's newest Wildlife Ambassador Red Fox, Ember, is in need of a permanent home in our Wildlife Housing Area. Currently, she is in a temporary space that is typically used for our releasable wildlife patients.
You can make a direct impact to help us make the enclosure come to life and be build to last for decades, and provide the opportunity for NJ residents and students learn more about Ember and her species.
Donate towards our Capital Campaign today and help us build Ember a new permanent home!
Contact Cedar Run's Development Department
Address:
Woodford Cedar Run Wildlife Refuge
Development Department
4 Sawmill Road
Medford, NJ 08055
Director of Development & Communications: Tracey Bloodworth
Phone: 856-983-3329 x 102
Email: tracey.bloodworth@cedarrun.org
Donations Processing Manager: Kristi Rose
Phone: 856-983-3329 x 100
Email: kristi.rose@cedarrun.org
Development Coordinator: Lisa Franco
Phone: 856-983-3329 x 110
Email: lisa.franco@cedarrun.org
Woodford Cedar Run Wildlife Refuge is an IRS determined registered 501(c)(3) nonprofit organization.
Federal Tax ID (FEIN): #22-2373291
Cedar Run never shares or sells the private information of our supporters.
Woodford Cedar Run Wildlife Refuge works hard to be an effective and efficient non-profit and strives to keep our administrative and fundraising costs to a minimum so that we can do the best job possible as a wildlife rehabilitation hospital and education center.