If you can't come to the Refuge, we'll bring the animals to you!
Short on time or transportation? If you can't come to Cedar Run, we will bring the animals to you! Our Refuge on Wheels program will arrive at your location ready to present on a variety of topics. We'll bring artifacts, animals, and all of our knowledge and provide an exciting presentation that will often include audience participation. We have 30 minute programs that take preschoolers on imaginary owl hunts and hour long programs that teach older students about the animals native to our region just to name a few. Programs are suitable for all age groups, and can be adapted to meet your group's needs. Our programs are aligned with the NJ Core Curriculum and the Next Generation Science Standards.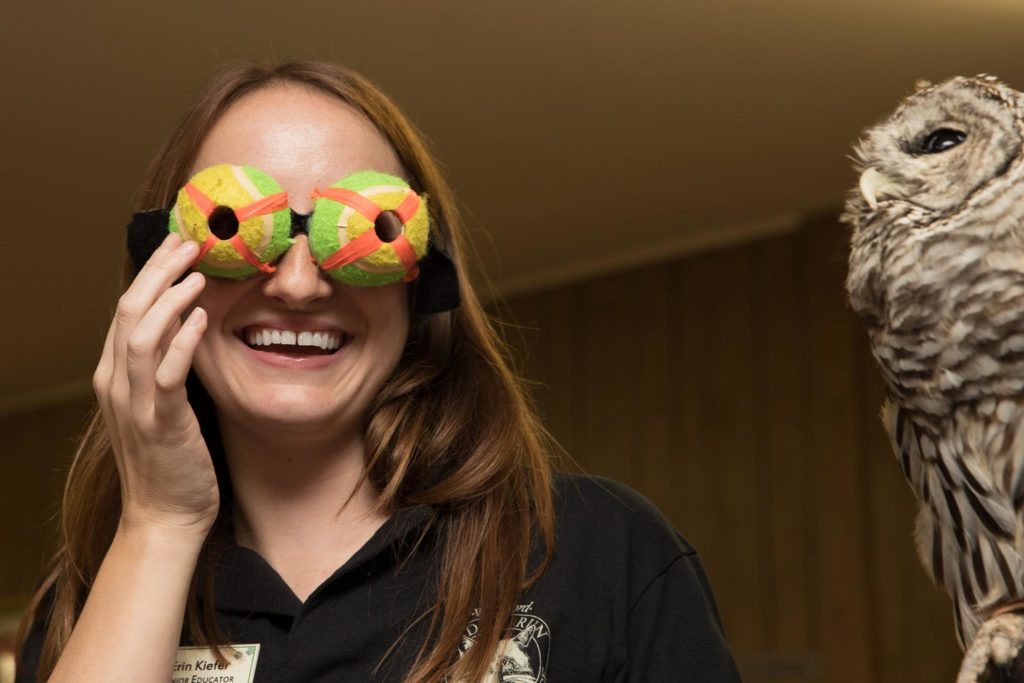 For more information, view our Refuge On Wheels Brochure (PDF).
Please fill out the form below to begin your reservation (reservations must be made AT LEAST 2 weeks in advance, peak dates book quickly).