Nature Center
Start your visit off at the inviting and informative Nature Center where you can get the lay of the land and pick-up a map of Cedar Run's trail system. Before heading out on your adventure, you can also "slither on Inn" to our Reptile Room which is home to numerous species of snakes and box turtles or pick up a small snack or souvenir in our nature-friendly gift shop. Be sure to check out our Pinelands displays, many wildlife artifacts, and our resident leucistic Northern Cardinal, Henry, too. He loves making new friends! Young visitors can even explore our reading nook or hang out and put on a puppet show in our cozy playroom.
Trails
Cedar Run Wildlife Refuge consists of 171 acres of protected "Green Acres" Pinelands habitat including a pine/oak uplands forest and cedar swamp. Cedar Run features about 3 miles of trails where you can take a leisurely stroll while enjoying the interpretative signs around our lake or you can embark on a longer into the forest. Along the way keep an eye out for the many exciting plants and animals that call Cedar Run home. Will you spot the rare pink lady slipper, the teeny-tiny bug-eating round-leaf sundew, or maybe hear the banjo-like call of the Northern green frog? Trails are well-marked along sandy terrain and vary in length to be family-friendly (just be sure to be on the lookout for the Jersey Devil!).
We do not allow dogs at our facility.
Wildlife Housing Area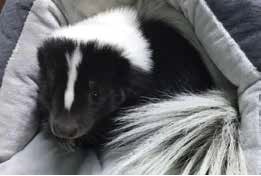 Our Wildlife Housing Area is the highlight of any trip! Here you will see our nearly 60 resident owls, eagles, vultures, raccoons, turtles and more! These animals are unreleasable due to various injuries and would not live successfully in the wild. While meandering along, meet all of the charismatic animals that call Cedar Run their home. Will you see Mika the raccoon climbing around or taking a midday snooze? Will our crows be belting out their trademark "hello's and hi's"? Will our Bald Eagles, Hailey and Orion, being sitting patriotically in front of their American flag? Who knows what excitement your trip will hold!
Picnic Pavilion and Nature Play Area
Our open-air covered Picnic Pavilion sits adjacent to our parking lot and may be utilized for a leisurely family picnic or mid-morning snack to stock up on energy to continue your visit. The pavilion is equipped with picnic tables and can also be rented out for larger parties and picnics on a first-come, first-served basis.
The Nature Play Area is designed with our youngest visitors in mind. Here children can scurry through a rock tunnel, climb on the cargo net, dig for bones in the sand pit or let their imaginations run wild in nature.