Come visit our Nature Center, hike our trails and view our resident wildlife.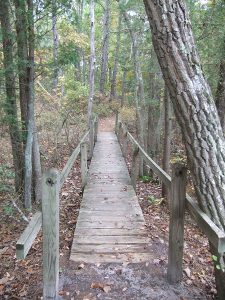 The Woodford Nature Center houses hands-on exhibits along with live snakes and turtles in our Reptile Room. Visitors are encouraged to hike the 1/2 mile trail around Cedar Run Lake to visit the Wildlife Housing Area. Alternatively, you can skip the trail and simply cross the bridge over our lake to view our eagles, deer, skunk and more. While the trail through the Wildlife Housing Area is rustic, strollers and wheelchairs can navigate it easily. There are no steps to access the Wildlife Housing Area and special parking may be arranged through our Nature Center upon arrival.
We do not allow dogs at our facility and property.
Video by Alliance Video Productions
What can we help you find?