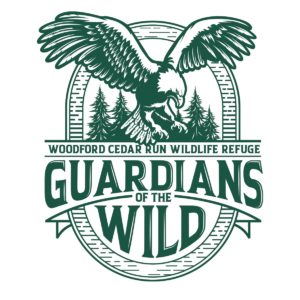 Show your support and dedication to environmental conservation, wildlife and your community! Our Guardians of the Wild Annual Sponsors are the most prominent and impactful supporters of Cedar Run, showing their commitment to the mission of Cedar Run to protect and preserve our native wildlife.
All proceeds benefit the mission of Woodford Cedar Run Wildlife Refuge.
For full details, check out our Guardians of the Wild Program Benefits!
Please complete the form below to submit your Sponsorship Commitment!