When:
September 25, 2020
all-day
2020-09-25T00:00:00-04:00
2020-09-26T00:00:00-04:00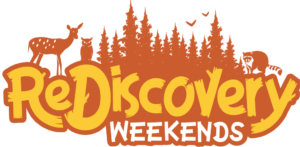 Cedar Run is putting a new twist on an old favorite. Instead of one family fun-filled day in September, we're introducing Re-Discovery Weekends all month long for nature lovers of all ages! Visitors can join us for Friday night campfires and storytelling, Saturday nature days and guest speakers, and Sunday canoeing, tours and guided hikes. Fees cover a full day of activities. Come for one thing, or see it all!
$10/person, ages 3 and up (non-members); $5/person, ages 3 and up (members)
Not a member, but want to be? Check out our membership page.
Event Sponsors Register Here!
Events scheduled for Friday, September 25th
6:30pm: Sunset Storytelling & Campfire – Come join us for an evening of Pinelands stories around the campfire. Stories are for all ages and we will roast marshmallows after.
7pm: Adults Only Night Hike – Experience the Refuge in an exciting way, at night! Enjoy a guided hike under the light of the moon to visit nocturnal habitats that are home to owls, raccoons, opossums and other wildlife that emerge after dark.
By registering, you can attend any or all sessions throughout the day. While you are signed up for the day's events, some sessions have limited capacities so be sure to check your email for information after you complete your registration. Please be sure to check out the Nature Center for any added activities like crafts and make-and-takes too!
ReDiscovery Weekends 9/25