May 18th, 2023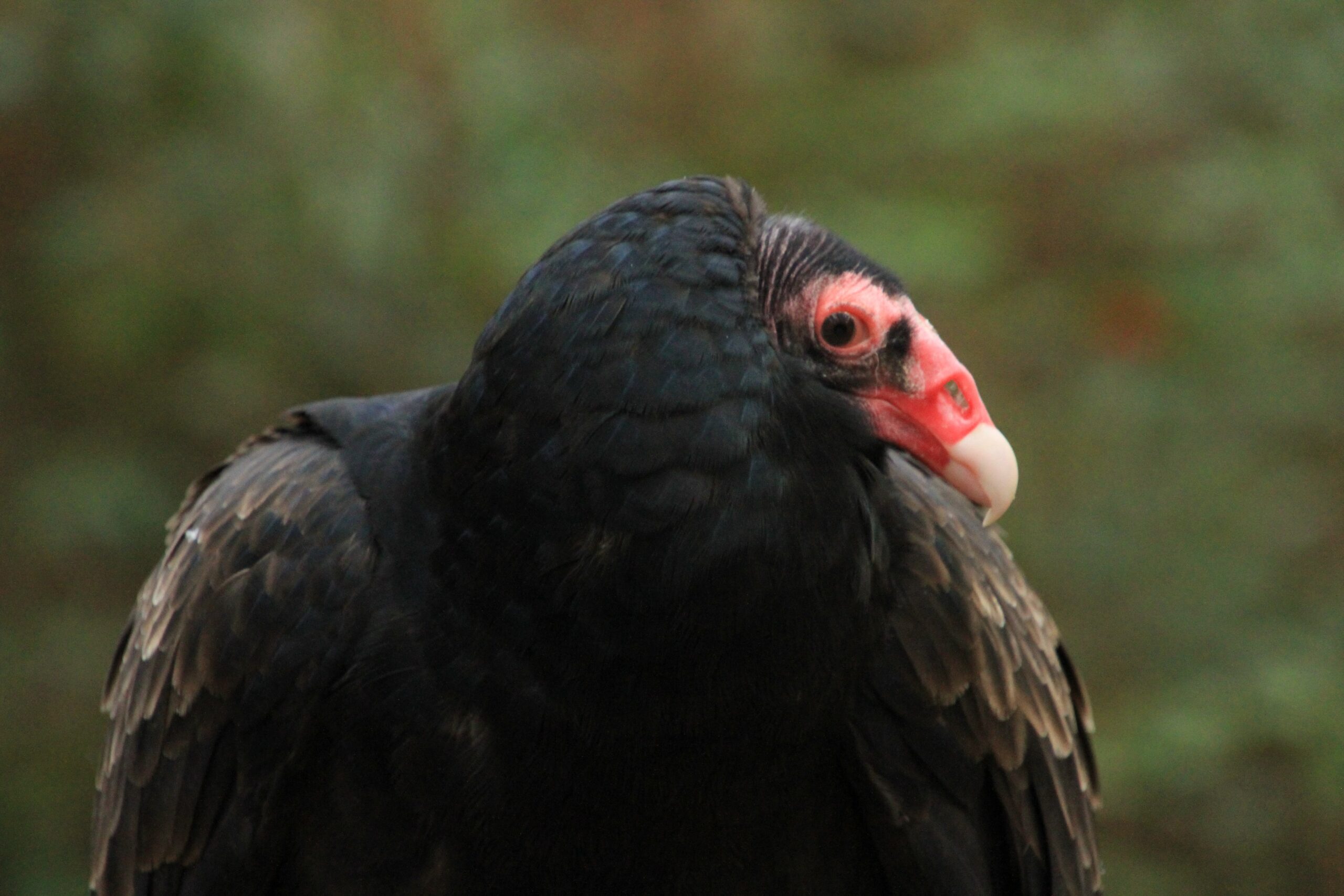 It is with an extremely heavy heart that we have to let you know about the loss of our beloved Turkey Vulture, Apollo.
He came to us in 2014 as a young Turkey Vulture, after being found in someone's backyard with a suspect wing injury. After closer examination, he was found to be imprinted on humans after only wanting to eat from someone's hand, and not physically injured at all. Due to his high level of imprinting, he was non-releasable due to his inability to survive on his own in the wild. If released back into the wild, this imprinted juvenile vulture would be likely to seek human contact putting him in probable jeopardy. It was determined for his own safety that the young Turkey Vulture would make Cedar Run his permanent home.
While at Cedar Run, Apollo made a huge impact on our local community and was a huge part in educating the public on the important role Turkey Vultures play in our ecosystem. Apollo was the very first Turkey Vulture to become a member of the Education Team of Woodford Cedar Run Wildlife Refuge. He could often be seen at festivals, school outings, and around Cedar Run! Within only a couple of months of his arrival, Apollo became a television star when he was featured on a local newscast about wintering Turkey Vultures!
Sadly, Apollo had passed away, and with the help of our Veterinarians, it was ruled that he had rapid-onset kidney disease. Athis yearly bloodwork in March, he showed no signs of kidney disease and was given a clean bill of health. Sadly, clinical symptoms only appeared at the very end. Unfortunately, in wildlife, and especially in birds, illnesses are well hidden and typically found only when it is too late.
Apollo's big personality has made a huge impact on so many lives, including many volunteers and staff looking to get involved with Cedar Run's mission and our programs. He reminded us to spread our wings, not just to enjoy the sunshine, but to see the beauty in the misunderstood and that it is never too late to learn something new.
Our staff and volunteers will miss Apollo beyond measure, after 9 short years with him being a central ambassador at Cedar Run. He left this world early, but he will forever be in our hearts. Apollo, you will be forever missed. ❤
If you have any photos or videos you would like to share with us, our team would love to see them as we take a moment to remember how much joy he brought to all.
Share on our social media (Facebook, Instagram, TikTok) or email info@cedarrun.org